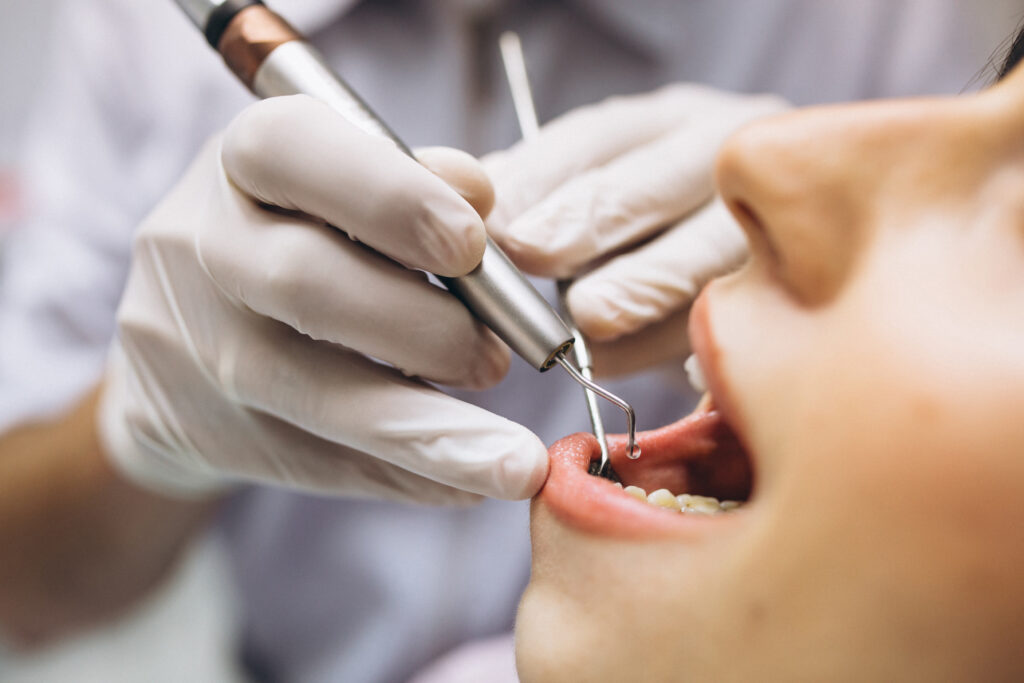 Periodontitis, also generally called gum disease or periodontal disease, begins with bacterial growth in your mouth and may end — if not properly treated — with tooth loss due to destruction of the tissue that surrounds your teeth.
What's the Difference Between Gingivitis and Periodontitis?
Gingivitis (gum inflammation) usually happens before periodontitis (gum disease). But not all gingivitis leads to periodontitis. Most people get gingivitis at some point in their lives, and its mild symptoms make it easy to ignore. But without treatment, it can turn into bigger problems for your mouth. The good news is that you can prevent or even reverse it by simply brushing your teeth, flossing, and having regular dental cleanings and checkups.
In the early stage of gingivitis, bacteria in plaque build up, causing the gums to become inflamed and to easily bleed during tooth brushing. Although the gums may be irritated, the teeth are still firmly planted in their sockets. No irreversible bone or other tissue damage has occurred at this stage.