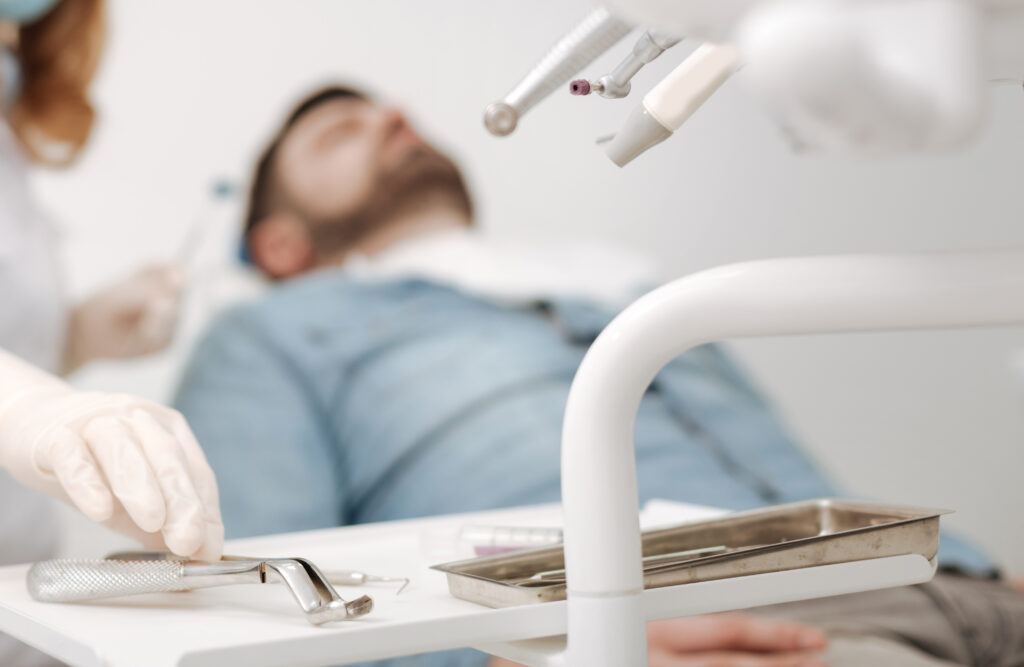 There are a number of reasons why tooth extractions may be needed. A very common reason involves a tooth that is too badly damaged, from trauma or decay, to be repaired.
Dentists and oral surgeons (dentists with special training to perform surgery) perform tooth extractions. Before pulling the tooth, your dentist will give you an injection of a local anesthetic to numb the area where the tooth will be removed. In some instances, your dentist may use a strong general anesthetic. This will prevent pain throughout your body and make you sleep through the procedure.
Oral and Maxillofacial Q&A
Oral surgery refers to any operation involving incisions to treat complications with your teeth, jawbone, or the soft tissues in your mouth. There are many different types, and the team at Nuve Dental can help you decide which type, if any, can help you meet your oral health and wellness goals.
In most cases, you'll need to go under some form of anesthesia for oral surgery. Local anesthesia numbs a localized area to make sure you don't feel the incision or any other potentially uncomfortable part of your surgery. You may also have the option of IV sedation to keep you feel calm and at ease during your surgery. In some complex cases, oral surgery may call for general anesthesia instead. General anesthesia renders you unconscious, and you won't remember anything after the procedure.
The team at Nuve Dental specializes in oral surgery and uses a variety of surgical techniques to treat oral health conditions or improve oral functioning. A few available oral surgeries are:
Bone grafting
Bone grafting may be a necessary oral surgery before getting a dental implant. During a bone grafting procedure like a sinus lift, the team adds volume to your jawbone with artificial or natural bone material.
Dental implant surgery
Dental implant surgery is a surgical process to place small titanium posts in your jawbone. These posts, called implants, act as the natural roots of your teeth to support realistic-looking and functioning crowns or dentures.
Impacted wisdom tooth extractions
Impacted wisdom teeth do not emerge above the gumline and can contribute to complications like gum disease or tooth decay. To treat them, the team must make an incision to access and remove the tooth. 
Before your oral surgery, you'll need to attend one or more appointments for planning. The team may use 3D cone beam radiography to create a detailed three-dimensional image of your mouth. They use these images to predict possible complications and take them into consideration while planning your surgery. To help you prepare for surgery, the team may recommend:
Arranging transportation to and from the office
Cleaning your home to prepare for the recovery period
Stop eating and drinking for 8-10 hours before the surgery
Stop smoking for a while before the surgery
Each oral surgery is different and might require additional steps to prepare. 
To learn more about oral surgery, call Nuve Dental, or book an appointment online today.